Our passion doesn't stop at making adventurous, exotic fruit cider combinations. We're committed to being the UK's most sustainable cider brand and, in doing so, lessen the impact on the environment.

VEGAN FRIENDLY
With no nasties or unwanted surprises, our tasty ciders are completely vegan friendly.

100% RECYCLABLE
We're big believers in "kiwi karma" - what goes around comes around. Please recycle responsibly.

NATURAL FLAVOURS
Our fruit goes into our cider crammed full of flavour - and it's waiting patiently to burst out.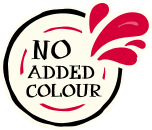 NO ADDED COLOUR
Full of exotic beauty, our Kiwi & lime and Pineapple & raspberry ciders look as colourful as they taste.

GLUTEN FREE
We're all Mout, no Glute(n)!